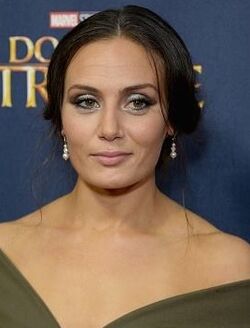 Zara Phythian portrayed a Zealot in Doctor Strange.
Significant roles
Zara, The Teacher in Underground (2007)
Emily Grimes in Furor: Rage of the Innocent (2008)
Kate in The Hike (2011)
Falonex Assassin 1 in Warrioress (2011)
Lilya in He Who Dares (2013)
Katarina in The Fight Room (2014)
Lauren Jones in Landlord: Time to Pay the Rent (2015)
Tasha in Cannibals and Carpet Fitters (2016)
Dimia in Knights of the Damned (2017)
Quotes
Please add a list of quote from this performer about their work in Marvel Movies!
Ad blocker interference detected!
Wikia is a free-to-use site that makes money from advertising. We have a modified experience for viewers using ad blockers

Wikia is not accessible if you've made further modifications. Remove the custom ad blocker rule(s) and the page will load as expected.