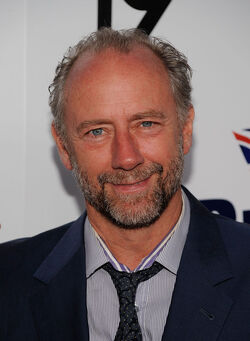 Xander Berkeley portrayed Detective Gigante in Kick-Ass.
Significant roles
Connally in Tag: The Assassination Game (1982)
Waingro in L.A. Takedown (1989)
Dr. Landru in Super Force (1991)
Todd Voight in Terminator 2: Judgement Day (1991)
Trevor Lyle in Candyman (1992)
Capt. Whitaker in A Few Good Men (1992)
Dr. Hodge in The X-Files (1993)
Shakespeare in The Fifteen Minute Hamlet (1995)
Henry Hurt Apollo 13 (1995)
Donald Falk in Poison Ivy II (1996)
Alexander Willis in Barb Wire (1996)
Coldsteel/Iago in Gargoyles (1996)
Lonner in The Rock (1996)
John Barrows in If These Walls Could Talk (1996)
Buzz Aldrin in Apollo 11 (1996)
Secret Service Agent Gibbs in Air Force One (1997)
Dr. Lamar in Gattaca (1997)
Dr. Dylan Cotner in Universal Soldier: The Return (1999)
Mike Stewart/Priest in Spawn 3: Ultimate Battle (1999)
Yepihodov in The Cherry Orchard (1999)
Evan Wantz in Timecode (2000)
Virgil Koster in The Man from Elysian Fields (2001)
General Brak in Justice League (2001)
George Mason in 24 (2001-2003)
Keith Nolan in The Court (2002)
Sheriff Rory Atwater in CSI: Crime Scene Investigation (2003-2004)
Mento/General Immortus/Warp in Teen Titans (2004-2005)
Arlen Pavich in North Country (2005)
Railroad Foreman in Seraphim Falls (2006)
Stuart in Taken (2008)
Dad in The Toe Tactic (2008)
Quentin Beck/Mysterio in The Spectacular Spider-Man (2008-2009)
Sinestro in Batman: The Brave and the Bold (2009)
Captain Atom in Superman/Batman: Public Enemies (2009)
Clarke in Day One (2010)
Sgt. Mallory in Faster (2010)
Percy in Nikita (2010-2012)
Moe in Girl Walks into a Bar (2011)
Quotes
Please add some quotes from this perfomer about his work with Marvel movies!
Ad blocker interference detected!
Wikia is a free-to-use site that makes money from advertising. We have a modified experience for viewers using ad blockers

Wikia is not accessible if you've made further modifications. Remove the custom ad blocker rule(s) and the page will load as expected.