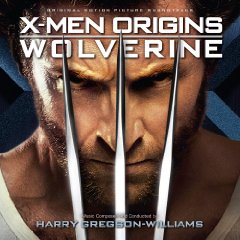 X-Men Origins: Wolverine is the soundtrack to the 2009 film of the same name composed by Harry Gregson-Williams released on April 28, 2009 by the label Varese Sarabande.
Track listing
Logan Through Time
Special Privileges
Lagos, Nigeria
Wade Goes to Work
Kayla
Victor Visits
Adamantium
Agent Zero Comes for Logan
Logan Meets Gambit
To the Islands
Deadpool
The Towers Collapse
Memories Lost
"...I'll Find My Own Way"
Ad blocker interference detected!
Wikia is a free-to-use site that makes money from advertising. We have a modified experience for viewers using ad blockers

Wikia is not accessible if you've made further modifications. Remove the custom ad blocker rule(s) and the page will load as expected.