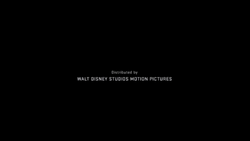 Walt Disney Studios Motion Pictures is the film production and distribution owned by The Walt Disney Company that currently owns the distribution rights to all Marvel Studios productions after Captain America: The First Avenger.
On July 2, 2013, Disney purchased the distribution rights to Iron Man, Iron Man 2, Thor and Captain America: The First Avenger from Paramount. On December 14,2017, Disney has acquires 20th Century Fox.
Distributions
Gallery
External Links
Ad blocker interference detected!
Wikia is a free-to-use site that makes money from advertising. We have a modified experience for viewers using ad blockers

Wikia is not accessible if you've made further modifications. Remove the custom ad blocker rule(s) and the page will load as expected.