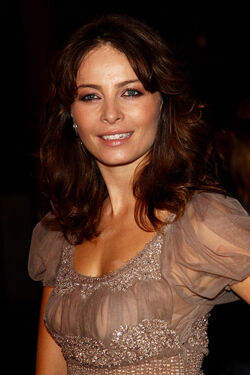 Violante Placido portrayed Nadya in Ghost Rider: Spirit of Vengeance.
Significant roles
Adelaide in Jack Frusciante è uscito dal gruppo (1996)
Paola Angelini in Ciao America (2002)
Viola in Ora o mai più (2003)
Agneska in Gli indesiderabili (2003)
Carmen in Che ne sarà di noi (2004)
Maria Pomorska in Karol, un uomo diventato Papa (2005)
Aurore in L'uomo che rubò la Gioconda (2006)
Helene Kuragin in War and Peace (2007)
Fata Turchina in Pinocchio (2008)
Moana in Moana (2009)
Clara in The American (2010)
Quotes
Please add quotes from this performer about their work in Marvel Movies!
Ad blocker interference detected!
Wikia is a free-to-use site that makes money from advertising. We have a modified experience for viewers using ad blockers

Wikia is not accessible if you've made further modifications. Remove the custom ad blocker rule(s) and the page will load as expected.