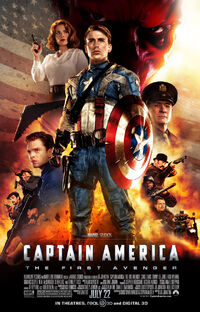 As Comic-Con continues to roll on, Wikia is proud to share with you the latest information and details about the movie Captain America: The First Avenger. In fact we can share with you audio files from the press conference and roundtable events.

Gallery
Please share these press conferences and roundtables with your friends. And be sure to let us know what you think about them.
Ad blocker interference detected!
Wikia is a free-to-use site that makes money from advertising. We have a modified experience for viewers using ad blockers

Wikia is not accessible if you've made further modifications. Remove the custom ad blocker rule(s) and the page will load as expected.