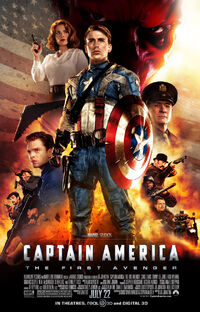 As Captain America: The First Avenger creeps closer and closer to the theaters, we are proud to share a few images from the premiere of the movie. The premiere was held on July 19th at the El Capitan Theatre.

Image Gallery
As far as events and promotions go, it looks like a decent time. Also, it's hard to deny how badass Stan Lee looks riding Captain America's motorcycle. What do you think of these photos?
Ad blocker interference detected!
Wikia is a free-to-use site that makes money from advertising. We have a modified experience for viewers using ad blockers

Wikia is not accessible if you've made further modifications. Remove the custom ad blocker rule(s) and the page will load as expected.