20th Century Fox has released the final trailer for their upcoming Fantastic Four movie. For those who are unfamiliar, the new movie is a reboot of the original film series that began in 2005. The new movie stars Miles Teller as Mister Fantastic, Michael B. Jordan as Human Torch, Kate Mara as Invisible Woman, Jamie Bell as The Thing, and Toby Kebbell as the villainous Doctor Doom. Here's the description from the press release:
"FANTASTIC FOUR, a contemporary re-imagining of Marvel's original and longest-running superhero team, centers on four young outsiders who teleport to an alternate and dangerous universe, which alters their physical form in shocking ways. Their lives irrevocably upended, the team must learn to harness their daunting new abilities and work together to save Earth from a former friend turned enemy."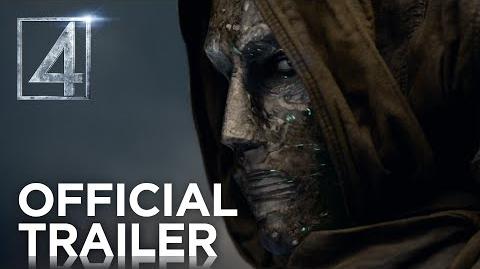 ---
---
Ad blocker interference detected!
Wikia is a free-to-use site that makes money from advertising. We have a modified experience for viewers using ad blockers

Wikia is not accessible if you've made further modifications. Remove the custom ad blocker rule(s) and the page will load as expected.