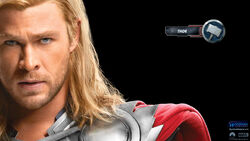 Have you seen these two new TV spots for The Avengers? With a month to go until Marvel's summer domination, Avengers is fast rolling out some enticing spoilers for us to speculate over.
It looks like Loki has a slightly larger role in the "Headcount" teaser, which we couldn't be more excited about. What are you most looking forward to watching?
Ad blocker interference detected!
Wikia is a free-to-use site that makes money from advertising. We have a modified experience for viewers using ad blockers

Wikia is not accessible if you've made further modifications. Remove the custom ad blocker rule(s) and the page will load as expected.