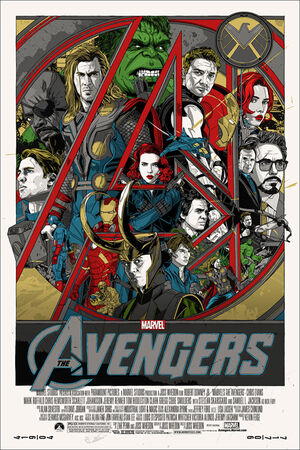 The wait is over and the Marvel movie 10 years in the making has finally arrived! The Avengers Assemble today with the star-studded cast of Iron Man, Thor, Captain America, Hulk, Hawkeye, Black Widow, and Nick Fury.
With so much expectation and anticipation behind the film, can our heroes fare as well against the harsh tongue of critics as fictional Marvel villains? Let's find out!
Best
Popular critic forum Rotten Tomatoes dubs The Avengers 95% fresh!
Let me try to put this as simply as I can: IT'S THE BEST MOVIE I'VE EVER SEEN IN MY ENTIRE LIFE!
After all these years of waiting, getting bits a pieces of story that will eventually lead to the assembly of this "Avengers" team, I must say that this film goes above and beyond that boundaries of any of the Marvel films in the past. This film will not let you down. Pure super heroic art!!!
Veined with wit, even as it offers exactly the kind of action that fanboys and normal movie-goers alike want out of something like this.
Good
MTV writes a glowing review of The Avengers:
That's the first thing you need to know: Somehow, some way, Whedon and the fine folks of Marvel Studios not only pulled off "The Avengers," they exceeded all expectations for just how great this movie can be.
Small moments like these make The Avengers, opening Friday in the United States, one of the best comic book movies in years, despite the third act's inevitable CGI explosions and seen-it-all-before fight scenes.
Director Joss Whedon pulls off a stunning feat in bringing balance to this superhuman circus, engineered to charm the geek core and nonfans alike.
Mixed
That's because, just like Nick Fury (Samuel L. Jackson), the über-calculating director of S.H.I.E.L.D. who calls on the Avengers when the fate of the world is at stake, Marvel has gone to its own version of the A-team when the franchise needed it most. That would be Joss Whedon.
EW with B+
In terms of storytelling, The Avengers is for the most part a highly functional, banged-together vehicle that runs on synthetic franchise fuel. Yet the grand finale of CGI action, set in the streets of New York, is — in every sense — smashing.
If you're not a comic-book fan, well, this probably won't make you one. But if you're looking for the kind of big-screen action that summer movies invariably entail, "The Avengers" is one of the rare ones that actually delivers on that promise.
The reviews are remarkably positive for a blockbuster summer film, but that's no surprise to those who are fans of Joss Whedon's amazing works, and the critics pay suitable tribute to the man whose characters are rich and multi-faceted.
Have you seen The Avengers yet? Leave your own reviews below!
---
---