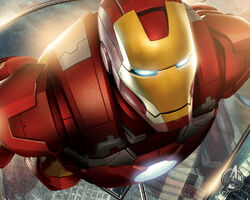 Tons of Marvel films news today! With my fondness for the Iron Man films, I was excited to hear that Ben Kingsley may play the villain in Iron Man 3, slated for a May 3, 2013 release.
In final talks to play the villain indirectly responsible for creating Iron Man, Kingsley will play the scientist who creates a virus using nanobots. Iron Man 3 will be loosely based on Extremis arc which focused on a new origin story.
Can you imagine Kingsley as the Iron Man villain? What other storylines would you like to see in the live action Iron Man?
Ad blocker interference detected!
Wikia is a free-to-use site that makes money from advertising. We have a modified experience for viewers using ad blockers

Wikia is not accessible if you've made further modifications. Remove the custom ad blocker rule(s) and the page will load as expected.