The Wolverine hits Blu-ray/DVD and other home media formats next month. To mark the occasion we're offering YOU a chance to ask Oscar-winning director James Mangold questions.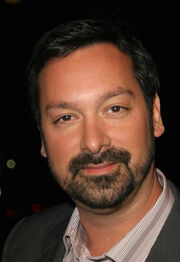 Leave us your questions for Mangold in the comments below, and we'll choose the best submissions and ask him. You can watch for our upcoming Expert Showcase: Special Edition on The Wolverine for his responses.
Mangold, a writer-director who broke out with the acclaimed crime drama Cop Land, went on to make Girl, Interrupted, Walk the Line, and 3:10 to Yuma, before bringing The Wolverine to the big screen earlier this year.
And word on the street is that he'll be back to re-team with Hugh Jackman on the character's third solo film!
Leave your questions for James Mangold in the comments...
Ad blocker interference detected!
Wikia is a free-to-use site that makes money from advertising. We have a modified experience for viewers using ad blockers

Wikia is not accessible if you've made further modifications. Remove the custom ad blocker rule(s) and the page will load as expected.