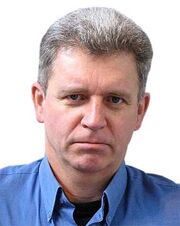 Tim Rose was one of the puppeteers who portrayed Howard T. Duck in Howard the Duck.
Significant roles
Douglas in Just Williams (1977-1978)
Treasurer in The Dark Crystal (1982)
Admiral Ackbar in Star Wars, Episode VI: The Return of the Jedi (1983)
Tik-Tok in Return to Oz (1985)
Aslan in Prince Caspian and the Voyage of the Dawn Treader (1989)
Richards in 8th Wonderland (2008)
Quotes
Please add some quotes from this performer about their work with Marvel movies!
Ad blocker interference detected!
Wikia is a free-to-use site that makes money from advertising. We have a modified experience for viewers using ad blockers

Wikia is not accessible if you've made further modifications. Remove the custom ad blocker rule(s) and the page will load as expected.