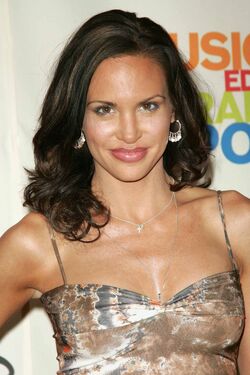 Tia Texada portrayed Sheila in The Amazing Spider-Man.
Significant roles
Kacey Martinez in Malibu Shores (1996)
Ruby/Lupe in Paulie (1998)
Rosa Hernandez in Betty Love (2000)
Tika in Bait (2000)
Dorrie in Thirteen Conversations About One Thing (2001)
Roxanne in Glitter (2001)
Asia in Phone Booth (2002)
Sgt. Maritza Cruz in Third Watch (2002-2005)
Jackie Black in Spartan (2004)
Shay in Huge (2010)
Evita in In Plain Sight (2011)
Quotes
Please add some quotes from this perfomer about her work with Marvel movies!