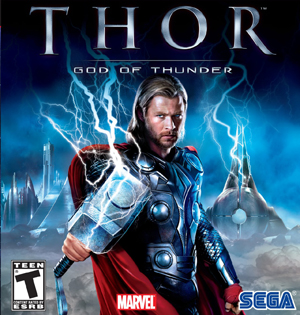 Thor: God of Thunder is a 2011 video game based on Thor.
Cast
Steven Blum as Ulik
Tom Kane as Odin
Phil LaMarr as Heimdall
Mitch Lewis as Ymir
Rick D. Wasserman as Surtur
Mangog is voiced simultaneously by Steven Blum, Robin Atkin Downes, Mitch Lewis, Lisa Moncure and Mari Weiss.
Videos
Ad blocker interference detected!
Wikia is a free-to-use site that makes money from advertising. We have a modified experience for viewers using ad blockers

Wikia is not accessible if you've made further modifications. Remove the custom ad blocker rule(s) and the page will load as expected.