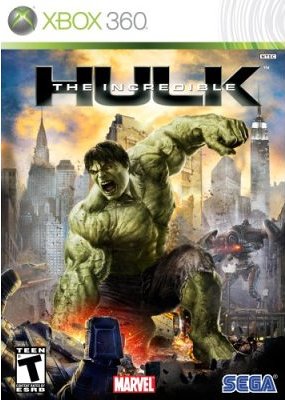 The Incredible Hulk is a video game based on the Marvel superhero Hulk and the 2008 film.
Voice Cast
Chris Edgerly - Enclave Soldier, Stark Industries Hulkbuster, Bi-Beast Bottom Head
Courtenay Taylor - Summervox, Minerva Leader
Dave Wittenburg - Male Pedestrian, Special Forces Officer, Vulcan Leader
Fred Tatasciore - Hulk, Joe Fix-It Hulk, Grey Hulk, Green Scar Hulk, Maestro Hulk, Professor Hulk, Classic Hulk
Jeffrey Parker - Abomination (Vocal Effects)
Jon Curry - Rick Jones, Abomination
Keith Ferguson - X-Ray, Army Soldier, Bi-Beast Top Head
Michael Gammon - Major Glenn Talbot, Lab Tech
Mitch Lewis - Ironclad, Cop, Male Computer Voice
Rachael MacFarlane - Vapor/Ann Darnell, Female Pedestrian
Scott Bullock - Vector/Simon Utrecht, Jupiter Leader, Hulkbuster
Simbi Kali Williams - Ceres Leader
Stephen Stanton - Iron Man, Male Pedestrian 2
Characters
Playable
Villains
Allies
Screenshots
External links
GameSpot -- 7 minutes of gameplay with producer Beejay Enriquez
References
Ad blocker interference detected!
Wikia is a free-to-use site that makes money from advertising. We have a modified experience for viewers using ad blockers

Wikia is not accessible if you've made further modifications. Remove the custom ad blocker rule(s) and the page will load as expected.