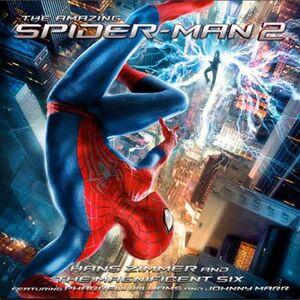 The Amazing Spider-Man 2 is the soundtrack of the 2014 film of the same name and comprised of music composed by Hans Zimmer.
Track list
Disc 1
I'm Electro
There He Is
I'm Spider-Man
My Enemy
Ground Rules
Look at Me
Special Project
You Need Me
So Much Anger
I'm Moving to England
I'm Goblin
Let Her Go
You're My Boy
I Need to Know
Sum Total
I Chose You
We're Best Friends
Still Crazy
The Rest of My Life
You're That Spider Guy
Disc 2
The Electro Suite
Harry's Suite
Cold War
No Place Like Home
It's On Again
Song for Zula
That's My Man
Here
Honest
Within the Web (First Day Jam)
Electro Remix
Ad blocker interference detected!
Wikia is a free-to-use site that makes money from advertising. We have a modified experience for viewers using ad blockers

Wikia is not accessible if you've made further modifications. Remove the custom ad blocker rule(s) and the page will load as expected.