Ad blocker interference detected!
Wikia is a free-to-use site that makes money from advertising. We have a modified experience for viewers using ad blockers

Wikia is not accessible if you've made further modifications. Remove the custom ad blocker rule(s) and the page will load as expected.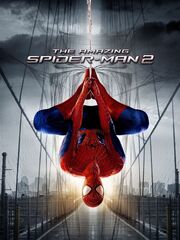 The Amazing Spider-Man 2 is a 2014 video game movie-tie in sequel to the 2012 The Amazing Spider-Man and it's sequel film the 2014 film of the same name.The game takes place after the events of the movie.
Plot
The game takes place alongside the events of the film, as Spider-Man searches for Uncle Ben's killer. The game will feature an all-star villain cast from Spider-Man's universe, and will feature both new and old characters.
Cast
David Agranov - Cletus Kassidy/Carnage
Ryan Alosio - Herman Schultz/Shocker
J.B. Blanc - Wilson Fisk/Kingpin
Steven Blum - Sergei Kravinoff/Kraven the Hunter
Mark Bramhall- Ben Parker
D.B. Cooper - Female Police, Russian Speedy Girl
Kevin Dorman - Harry Osborn/Green Goblin
Thor Edgell - Male Police, Task Force Flying
Gene Farber - Criminal, Russian Thug
David Haley - Male Civilian, Male Police
Joe Hernandez-Kolski - Civilian Male, Male Police Dispatcher
Andrew Lawrence - Male Civilian, Flying Task Force
Stan Lee - Stan
Hope Levy - Female Civilian, Street Speedy Girl
Sumalee Montano - Whitney Chang
Heiko Obermoeller - Russian Mobster, Russian Thug
Jim Pirri - Russian Brute, Task Force Brute
Patrick Seitz - Ravencroft Thug, Street Thug
Michael A. Shepperd - Max Dillon/Electro
Isaac C. Singleton, Jr. - Street Brute
Glenn Steinbaum - Chameleon, Donald Menken
Carla Tassara - Female Civilian, Female Police
Ilia Volok - Russian Brute, Russian Mobster
Gallery
Trailers