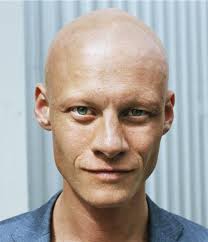 Tómas Lemarquis portrayed Caliban in X-Men: Apocalypse.
Significant roles
Hognir in Dramarama (2001)
Noi in Noi the Albino (2003)
Gustav in Nina's House (2005)
Siggi in Cold Trail (2006)
Second Victim in Wie Schwefel in der Luft (2008)
Filou in Life for Sale (2008)
Boris in Ich Bombe (2008)
Jonni in December (2009)
Yuri in Those Who Kill (2011)
Einar Gunnarsson in SOKO Wismar (2011)
Panne in Tatort (2012)
Jarek Novak in Errors of the Human Body (2012)
Berkano in Painless (2012)
Elvar in Breaking Horizons (2012)
Egg-Head in Snowpiercer (2013)
Claude in Frau Ella (2013)
Sepp in Die Pilgerin (2014)
The Albino in 3 Days to Kill (2014)
Quotes
Please add a list of quote from this performer about their work in Marvel Movies!
Ad blocker interference detected!
Wikia is a free-to-use site that makes money from advertising. We have a modified experience for viewers using ad blockers

Wikia is not accessible if you've made further modifications. Remove the custom ad blocker rule(s) and the page will load as expected.