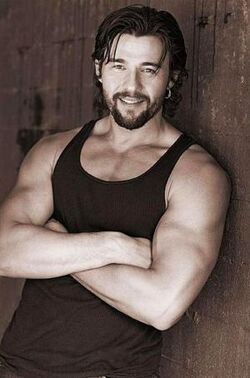 Steve Bacic portrayed Hank McCoy in X2: X-Men United.
Significant roles
Johnny Phoenix in The 6th Day (2000)
John Ralston in Haekel's Tale (2006)
Howard in Good Luck Chuck (2007)
Col. Jurgen Belzen in Battlestar Galactica: Razor (2008)
Camulus in Stargate: Continuum (2008)
Quotes
Please add some quotes from this performer about their work in Marvel movies!
Ad blocker interference detected!
Wikia is a free-to-use site that makes money from advertising. We have a modified experience for viewers using ad blockers

Wikia is not accessible if you've made further modifications. Remove the custom ad blocker rule(s) and the page will load as expected.