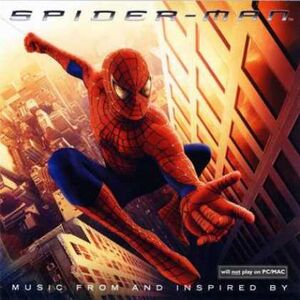 Music composed by Danny Elfman.
Track list
Main Title
Transformations
Costume Montage
Revenge
First Web
Something's Different
City Montage
Alone
Parade Attack
Specter of the Goblin
Revelation
Getting Through
Final Confrontation
Farewell
End Credits
Ad blocker interference detected!
Wikia is a free-to-use site that makes money from advertising. We have a modified experience for viewers using ad blockers

Wikia is not accessible if you've made further modifications. Remove the custom ad blocker rule(s) and the page will load as expected.