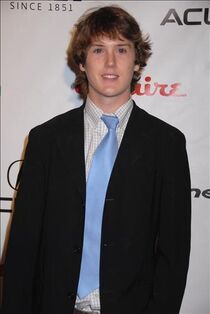 Spencer Treat Clark portrays Werner von Strucker in Agents of S.H.I.E.L.D..
Significant roles
Lucius in Gladiator (2000)
Joseph Dunn in Unbreakable (2000)
Silent Ray Harris in Mystic River (2003)
Paul in Loverboy (2005)
Justin in Last House on the Left (2009)
Borachio in Much Ado about Nothing (2012)
Quotes
"I'm really excited to be on the show because not only am I a fan of Marvel and the Marvel universe but I'm a fan of Marvel's Agents of S.H.I.E.L.D. It was super-exciting to come out and hang out with these guys and to get to be a part of it. I play Werner Von Strucker, obviously his father is Baron Wolfgang Von Strucker, who was a Hydra leader. Alexander and his father had a strained relationship but this is his attempt to reconcile the death of his father and sort of prove himself as an individual."
Ad blocker interference detected!
Wikia is a free-to-use site that makes money from advertising. We have a modified experience for viewers using ad blockers

Wikia is not accessible if you've made further modifications. Remove the custom ad blocker rule(s) and the page will load as expected.