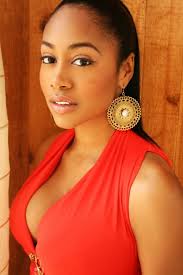 Simone Missick portrayed Misty Knight in the Netflix series Luke Cage and The Defenders will reprise the role in Iron Fist.
Significant roles
Elise in A Taste of Romance (2012)
Wendy Peters in Voice Mail (2012)
Porschla in Ray Donovan (2014)
Melanie in Everything I Did Wrong in My 20s (2014)
Quotes
"I believe I'm safe to say that I will be on The Defenders. Spoiler alert! If I lose my job because of this interview, sorry! I was supposed to be on The Defenders, until I got fired."
Ad blocker interference detected!
Wikia is a free-to-use site that makes money from advertising. We have a modified experience for viewers using ad blockers

Wikia is not accessible if you've made further modifications. Remove the custom ad blocker rule(s) and the page will load as expected.