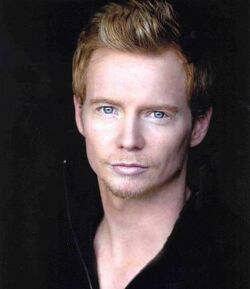 Scott Heindl portrayed Werner Von Strucker in Nick Fury: Agent of S.H.I.E.L.D. and Gedge in Blade: Trinity.
Significant roles
Lance Rivet in Cold Squad (1999-2000)
Dorian in The Immortal (2000)
Tommy in The Da Vinci's Inquest (2002-2003)
NS4 Robot/NS5 Robot in I, Robot (2004)
Kyle Mackenzie in Falcon Beach (2005)
Kyle Mackenzie in Falcon Beach (2006)
The White Prince in Blade: The Series (2006)
Merrick in Stargate: Atlantis (2006-2008)
James Doyle in You Kill Me (2007)
Harry Beeman in Painkiller Jane (2007)
Quotes
Please add some quotes from this performer about their work in Marvel movies!
Ad blocker interference detected!
Wikia is a free-to-use site that makes money from advertising. We have a modified experience for viewers using ad blockers

Wikia is not accessible if you've made further modifications. Remove the custom ad blocker rule(s) and the page will load as expected.