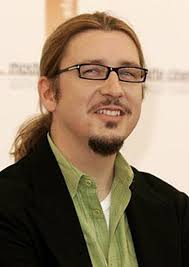 Scott Derrickson is thye co-screenstory, co-writer and director of Doctor Strange.
Quotes
"The ambition was to use cutting-edge visual effects to do things that are fresh and new - to not just blow things up... All I will say is that the movie deals heavily with other dimensions."
Ad blocker interference detected!
Wikia is a free-to-use site that makes money from advertising. We have a modified experience for viewers using ad blockers

Wikia is not accessible if you've made further modifications. Remove the custom ad blocker rule(s) and the page will load as expected.