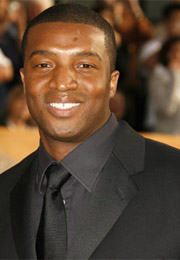 Roger R. Cross portrayed S.H.I.E.L.D. Agent #1 in Nick Fury: Agent of S.H.I.E.L.D. and Oval Office Agent Cartwright in X2: X-Men United.
Significant roles
Captain Conner in Stargate SG-1 (1997-1998)
Joshua in First Wave (1998-2001)
Zane in Ballistic: Ecks Vs. Sever (2002)
Captain Walker in Taken (2002 mini-series)
CJ Leon in Just Cause (2002-2003)
Toal in Chronicles of Riddick (2004)
Cutis Manning in 24 (2005-2007)
General Quinn in The Day The Earth Stood Still (2008)
Sunset Boulevard/Sonny Benson in The L Word (2009)
Hybrid Smith in Fringe (2009)
Major William Shaw in Eureka (2012)
Detective Lucas Hilton in Arrow (2012-2013)
Boyd Bloom in Motive (2013-2014)
Travis Verta in Continuum (2012-2014)
Quotes
Please add some quotes from this performer about their work in Marvel movies!
Ad blocker interference detected!
Wikia is a free-to-use site that makes money from advertising. We have a modified experience for viewers using ad blockers

Wikia is not accessible if you've made further modifications. Remove the custom ad blocker rule(s) and the page will load as expected.