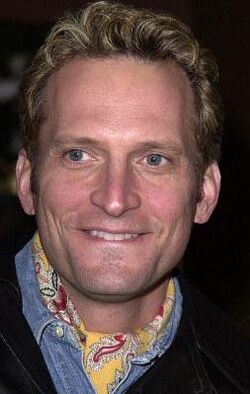 Rex Smith portrayed Matt Murdock/Daredevil in The Trial of the Incredible Hulk.
Significant roles
Frederic in The Pirates of Penzance (1980)
Jesse Mack in Street Hawk (1985)
Rick Peterson in Shades of Love: The Ballerina and the Blues (1987)
Wolfgang Shadduck in Transformations (1988)
Jeffrey Fields in Once in a Lifetime (1994)
Uncle Billy in Collier &. Co. (2006)
Ben Morgan in City Girls (2007)
Quotes
Please add some quotes from this performer about their work in Marvel movies!
Ad blocker interference detected!
Wikia is a free-to-use site that makes money from advertising. We have a modified experience for viewers using ad blockers

Wikia is not accessible if you've made further modifications. Remove the custom ad blocker rule(s) and the page will load as expected.