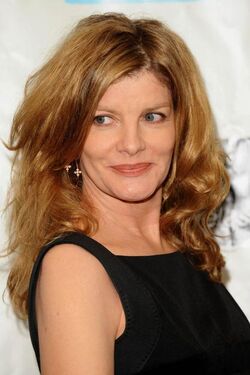 Rene Russo portrayed Frigga in Thor and Thor: The Dark World.
Significant roles
Lynn Wells in Major League (1989)
Cindy Jo Bumpers in Mr. Destiny (1990)
Lorna Cole in Lethal Weapon 3 (1992)
Agent Lilly Raines in In the Line of Fire (1993)
Lynn Wells in Major League II (1994)
Robby Keough in Outbreak (1995)
Karen Flores in Get Shorty (1995)
Dr. Molly Griswold in Tin Cup (1996)
Kate Mullen in Ransom (1996)
Lorna Cole in Lethal Weapon 4 (1998)
Catherine Banning in The Thomas Crown Affair (1999)
Natasha in The Adventures of Rocky & Bullwinkle (2000)
Chase Renzi in Showtime (2002)
Anna Herk in Big Trouble (2002)
Helen North in Yours, Mine and Ours (2005)
Quotes
Please add some quotes from this performer about their work in Marvel movies!
Ad blocker interference detected!
Wikia is a free-to-use site that makes money from advertising. We have a modified experience for viewers using ad blockers

Wikia is not accessible if you've made further modifications. Remove the custom ad blocker rule(s) and the page will load as expected.