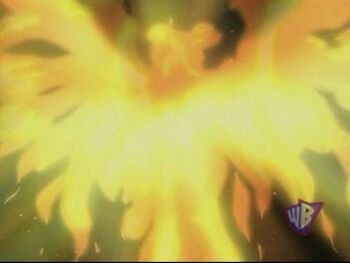 The Phoenix Force is an energy that will possess Jean Grey in the future.
Biography
Jean was seen turning into the Phoenix in the vision Xavier had of the future.
Appearances
Trivia
The Phoenix saga would have been the plot of Season 5, leading to Jean's defeat, and Scott and Rogue ending up in a relationship.