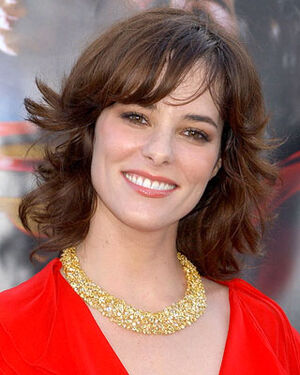 Parker Posey portrayed Danica Talos in Blade: Trinity.
Significant roles
Irene Kildare in Joey Breaker (1993)
Darla Marks in Dazed and Confused (1993)
Mary in Party Girl (1995)
Mary Boone in Basquiat (1996)
Margaret Nathan in The Disadventures of Margaret (1998)
Jennifer Jolie in Scream 3 (2000)
Fiona in Josie and the Pussycats (2001)
Judy Webb in The Sweetest Ting (2002)
Sissy Knox in A Mighty Wind (2003)
Det. Carson O'Conner in Frankenstein (2004)
Kitty Kowalski in Superman Returns
Hellen Wells in The Eye (2008)
Quotes
Please add some quotes from this performer about their work with Marvel movies!
Ad blocker interference detected!
Wikia is a free-to-use site that makes money from advertising. We have a modified experience for viewers using ad blockers

Wikia is not accessible if you've made further modifications. Remove the custom ad blocker rule(s) and the page will load as expected.