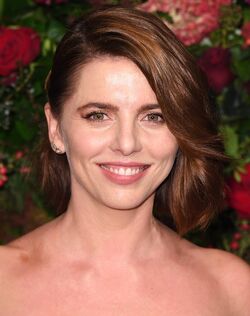 Ophelia Lovibond portrayed Carina in Thor: The Dark World and Guardians of the Galaxy.
Significant roles
Marie in Nowhere Boy (2009)
Charotte in Chatroom (2010)
Penny in London Boulevard (2010)
Vanessa in No Strings Attached (2011)
Pippi Pepenoplis in Mr. Popper's Penguins (2011)
Kitty Carlson in Titanic: Blood and Steel (2012)
Quotes
Ad blocker interference detected!
Wikia is a free-to-use site that makes money from advertising. We have a modified experience for viewers using ad blockers

Wikia is not accessible if you've made further modifications. Remove the custom ad blocker rule(s) and the page will load as expected.