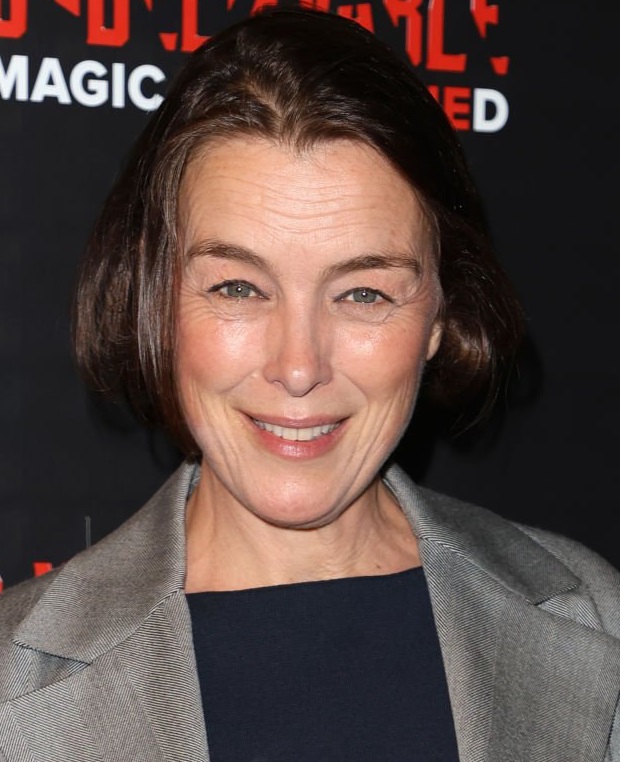 Olivia Williams portrayed Moira MacTaggert in X-Men: The Last Stand.
Significant roles
Jane Fairfax in Emma (1996)
Rosemary Cross in Rushmore (1998)
Anna Crowe in The Sixth Sense (1999)
Hera in Jason and the Argonauts (2000)
Eleanor in Born Romantic (2000)
Andrea in The Man from Elysian Fields (2001)
Claire in Below (2002)
Lady Anne Fairfax in To Kill a King (2003)
Mrs. Darling in Peter Pan (2003)
Agatha Christie in Agatha Christie: A Life in Pictures (2004)
Ria in Tara Road (2005)
Jane Austen in Miss Austen Regrets (2008)
Miss Stubbs in And Education (2009)
Adelle DeWitt in Dollhouse (2009-2010)
Ruth Lang in The Ghost Writer (2010)
Quotes
"Brett Ratner was a big Rushmore fan growing up. So he said listen, there's this opening scene and you won't even be credited in X-Men, but I'm a huge Rushmore fan and I'd love you to do it."
"Of course, your agents say, if there's an X-Men 4, there's going to be a huge Moira McTaggert part, which you'll be in. I'd just had a baby, it was a weekend on Vancouver Island, and a scene with Patrick Stewart even though he was unconscious, so I said yes. It sounded like fun, and actually Brett Ratner you know, good things always come from Rushmore fans."
Ad blocker interference detected!
Wikia is a free-to-use site that makes money from advertising. We have a modified experience for viewers using ad blockers

Wikia is not accessible if you've made further modifications. Remove the custom ad blocker rule(s) and the page will load as expected.