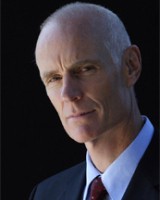 Matt Frewer portrayed Russell Tresh in Generation X.
Significant roles
Edison Carter / Max Headroom in Max Headroom (1985), The Max Headroom Show (1986), The Original Max Talking Headroom Show (1987), Max Headroom (1987-1988)
Cliff King in Miami Vice (1988)
Alex Stewart in Speed Zone! (1989)
Russ Thompson Sr. in Honey, I Shrunk the Kids! (1989)
Dr. Mike Stratford in Doctor Doctor (1989-1991)
Mac Duff in Tiny Toon Adventures (1992)
Bob Moody in Shaky Ground (1992-1993)
The Cat in the Hat in In Search of Dr. Seuss (1994)
Lloyd in Dumb and Dumber (1995)
Gen. Alexander Haig in Kissinger and Nixon (1995)
Jobe Smith in Lawnmower Man 2: Beyond Cyberspace (1996)
The Leader in Iron Man (1996), The Incredible Hulk (1996-1997)
Jackal in Gargoyles (1994-1996), Gargoyles: The Goliath Chronicles (1996), Gargoyles: Brothers Betrayed (1998), Gargoyles: The Hunted (1998)
Gene Kranz in Apollo 11 (1996)
Panic in Hercules (1997), Hercules: Zero to Hero (1999), Hercules (1998-1999), Mickey's House of Villains (2001), House of Mouse (2001-2002)
Matt Prager in Psi Factor (1997-1999)
Sherlock Holmes in The Hound of the Baskervilles (2000), The Sign of Four (2001), The Case of the Whitechapel Vampire (2002), The Royal Scandal (2003)
Dr. Chet Wakeman in Taken (2002)
Frank in Dawn of the Dead (2004)
Farmer Joseph in Going the Distance (2004)
Ted Altman in Intelligence (2005), Intelligence (2006-2007)
Jim Taggart in Eureka: Hide and Seek (2006), Eureka (2006-2010)
Jason Taylor in Weirdsville (2007)
Edgar Jacobi / Moloch in Watchmen (2009), Under the Hood (2009)
White Knight in Alice (2009)
Pestilence in Supernatural (2010)
Quotes
Please add some quotes from this performer about their work in Marvel movies!
Ad blocker interference detected!
Wikia is a free-to-use site that makes money from advertising. We have a modified experience for viewers using ad blockers

Wikia is not accessible if you've made further modifications. Remove the custom ad blocker rule(s) and the page will load as expected.