Get the My Wikia App!
With Wikia's official flagship app, My Wikia, you can search for communities and add them to your home screen and read constantly evolving, deep content in a customizable format.
DOWNLOAD NOW FOR FREE!



Create blog post
Refresh
22 years ago, Marvel Entertainment filed for Chapter 11 bankruptcy, and in a last-ditch effort to get any money, they sold the film rights of all their characters to different studios. 20th Century F…

Read more >

Okey they are various reasons why I am doing this post, but here are the main ones, first of all, in the recent days there have been talks between Marvel and Fox, second I honestly do think Marvel wi…

Read more >
See more >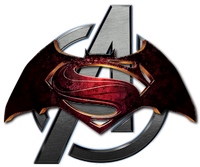 Ad blocker interference detected!
Wikia is a free-to-use site that makes money from advertising. We have a modified experience for viewers using ad blockers

Wikia is not accessible if you've made further modifications. Remove the custom ad blocker rule(s) and the page will load as expected.