Get the My Wikia App!
With Wikia's official flagship app, My Wikia, you can search for communities and add them to your home screen and read constantly evolving, deep content in a customizable format.
DOWNLOAD NOW FOR FREE!



Create blog post
Refresh
So Charlotte Flair, daughter of Ric Flair said that wants to played the female Thor. I do see her as Thor, what do you think?

Read more >

Something has been bothering me for a long time, and that is that Captain America is too overpowered. So much so, that it's quite ridiculous. Who agrees?

Read more >
See more >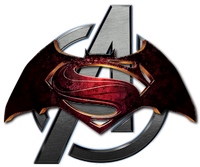 Ad blocker interference detected!
Wikia is a free-to-use site that makes money from advertising. We have a modified experience for viewers using ad blockers

Wikia is not accessible if you've made further modifications. Remove the custom ad blocker rule(s) and the page will load as expected.