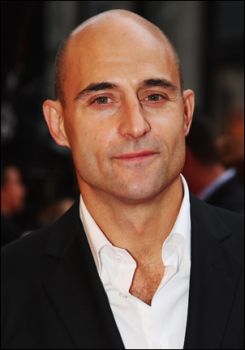 Mark Strong portrayed Frank D'Amico in Kick-Ass and Merlin in Kingsman: The Secret Service and Kingsman: The Golden Circle.
Significant roles
Insp. Larry Hall in Prime Suspect 3 (1993)
Tosker Cox in Our Friends in the North (1996)
Mr. Knightley in Emma (1996)
Steve in Fever Pitch (1997)
Mr. Smithson in Band of Gold (1997)
Len Davies in The Jury (2002)
Arthur in It's All About Love (2003)
Duke of Norfolk in Henry VIII (2003)
Det. Chief Supt. Larry Hall in Prime Suspect 6: The Last Witness (2003)
Sorter in Revolver (2005)
Toby Crackit in Oliver Twist (2005)
Andy Spader in Walk Away and I Stumble (2005)
Mussawi in Syriana (2005)
Wictred in Tristan + Isolde (2006)
Louis in Scenes of a Sexual Nature (2006)
Pinbacker in Sunshine (2007)
Nick Cordorelli in Miss Pettigrew Lives for a Day (2008)
Finn in Babylon A.D. (2008)
Archy in RocknRolla (2008)
Bouhler in Good (2008)
Hani in Body of Lies (2008)
Sir John Conroy in The Young Victoria (2009)
Lord Henry Blackwood in Sherlock Holmes (2009)
Godfrey in Robin Hood (2010)
Guern in The Eagle (2011)
Thaal Sinestro in Green Lantern (2011)
Jim Prideaux in Tinker, Tailor, Soldier, Spy (2011)
Matai Shang in John Carter (2012)
Quotes
"We talked a little bit about, there's a new Kick-Ass 2 coming out, and there is a scene in there with a relative of Frank D'Amico. Matthew and I talked about the possibility of maybe (me) playing that part. I couldn't do because of date issues."
"Without wanting to give anything away, I think there might be a life in Frank D'Amico yet in the Kick-Ass franchise."
Ad blocker interference detected!
Wikia is a free-to-use site that makes money from advertising. We have a modified experience for viewers using ad blockers

Wikia is not accessible if you've made further modifications. Remove the custom ad blocker rule(s) and the page will load as expected.