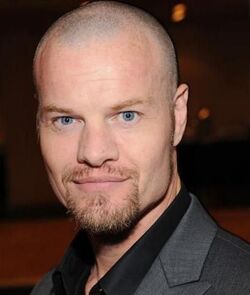 Luke Massy portrayed Raze in Thor.
Significant roles
Cali in Fastlane (2003)
Lukey in Jimmy Bones (2003)
Misha in Secret Fridays (2008)
Keith Morrison in Green Street Hooligans 2 (2009)
Parker McCullough in Knife to a Gunfight (2009)
Jab Mangold in The Clinic (2010)
Bruce in Please Don't Crush My Skull (2011)
Levi Hardin in To Kill a Memory (2012)
Petri in Cockroaches (2012)
Quotes
Please add some quotes from this performer about his work with Marvel movies!
Ad blocker interference detected!
Wikia is a free-to-use site that makes money from advertising. We have a modified experience for viewers using ad blockers

Wikia is not accessible if you've made further modifications. Remove the custom ad blocker rule(s) and the page will load as expected.