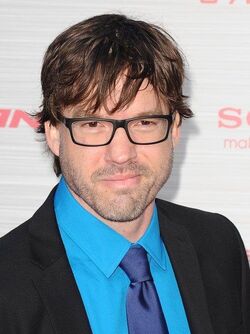 Leif Gantvoort portrayed the Cash Register Thief in The Amazing Spider-Man.
Significant roles
Eric in Hyte (2003)
Frank Delano in Hard Hit (2008)
Chris Smith in Lucky Chance (2008)
Kevin in The Check (2009)
Ron in Desperate Housewives (2010)
Spider in Ink (2010)
Jack in The Family Course (2011)
Spider in Lot Lizard (2012)
Quotes
Please add some quotes from this perfomer about his work with Marvel movies!
Ad blocker interference detected!
Wikia is a free-to-use site that makes money from advertising. We have a modified experience for viewers using ad blockers

Wikia is not accessible if you've made further modifications. Remove the custom ad blocker rule(s) and the page will load as expected.