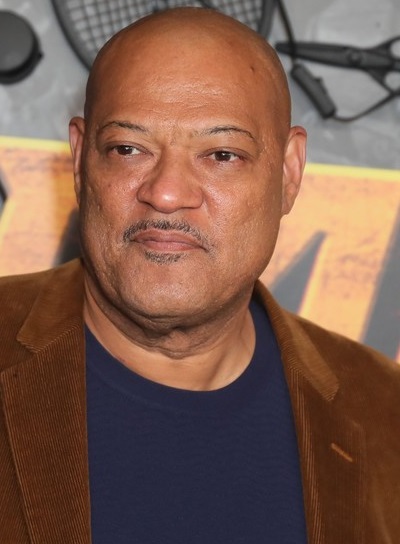 Laurence Fishburne voiced Silver Surfer in Fantastic Four: Rise of the Silver Surfer and will portray Bill Foster in Ant-Man and the Wasp.
Significant roles
Fish in If You Give a Dance, You Gotta Pay the Band (1972)
Wilford Robinson in Cornbread, Earl and me (1975)
Tyrone "Clean" Miller in Apocalypse Now (1979)
Wilson in Willie & Phil (1980)
Cutter in Death Wish II (1982)
Hank Johnson in I Take These Men (1983)
Bumpy Rhodes in The Cotton Club (1984)
Swain in The Color Purple (1985)
Voodoo in Quicksilver (1986)
Cream in Band of the Hand (1986)
Max in A Nightmare on Elm Street 3: Dream Warriors (1987)
Sgt. Flanagan in Gardens of Stone (1987)
Lt. Charlie Stobbs in Red Heat (1988)
Jimmy Jump in King of New York (1990)
Furious Styles in Boyz n the Hood (1991)
Vinnie in Searching for Bobbie Fischer (1993)
Maurice Phipps in Higher Learning (1995)
Othello in Othello (1995)
Bumpy Johnson in Hoodlum (1997)
Morpheus in The Matrix (1999), The Matrix Reloaded (2003), The Matrix Revolutions 2003)
Marion Bishop in Assault in Precinct 13 (2005)
Theodore Brassell in Mission: Impossible III (2006)
Edward in Bobby (2006)
Tad Gruzsa in The Death and Life of Bobby Z (2007)
Cole Williams in 21 (2008)
Dr. Raymond Langston in CSI: Crime Scene Investigation (2008-2011)
Perry White in Man of Steel (2013)
Quotes
Please add some quotes from this performer about their work in Marvel movies!
Ad blocker interference detected!
Wikia is a free-to-use site that makes money from advertising. We have a modified experience for viewers using ad blockers

Wikia is not accessible if you've made further modifications. Remove the custom ad blocker rule(s) and the page will load as expected.