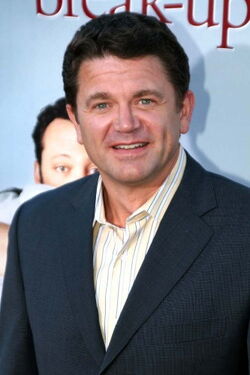 John Michael Higgins portrayed Edgar Vance in Blade: Trinity.
Significant roles
Ed in Vampire's Kiss (1988)
David Letterman in The Late Shift (1996)
John Levy in Wag the Dog (1997)
Bill Feingold in Bicentennial Man (1999)
Terry Bohner in A Mighty Wind (2003)
Andre Devine in Jiminy Glick in Lalawood (2004)
Richard Meyers in The Break-Up (2006)
Marty in Evan Almighty (2007)
Nick in Yes Man (2008)
Larry in The Ugly Truth (2009)
Quotes
Please add some quotes from this performer about their work in Marvel movies!
Ad blocker interference detected!
Wikia is a free-to-use site that makes money from advertising. We have a modified experience for viewers using ad blockers

Wikia is not accessible if you've made further modifications. Remove the custom ad blocker rule(s) and the page will load as expected.