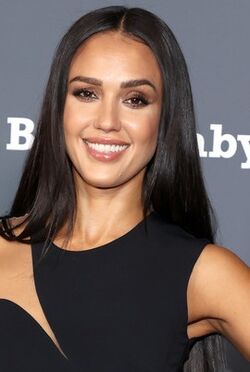 Jessica Alba portrayed Sue Storm/Invisible Woman in Fantastic Four and Fantastic Four: Rise of the Silver Surfer.
Significant roles
Maya Graham in Flipper (1995-1997)
Kirsten in Never Been Kissed (1999)
Chloe in Paranoid (2000)
Honey Daniels in Honey (2003)
Nancy Callahan in Sin City (2005)
Sam in Into the Blue (2005)
Liz Anne Blazer in The Ten (2007)
Sam Lockwood in Awake (2007)
Sydney Wells in The Eye (2007)
Morley Clarkson in Valentine's Day (2010)
Sartana in Machete (2010)
Quotes
"We're making the right changes. It's gonna be an amped-up version, this next one. It's gonna be faster, and it's gonna be a more intense story line that kind of references the comic a bit more Maybe we'll have the Fantastic Car,which I'm excited about."