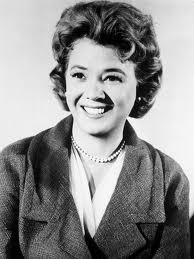 The late Jeff Donnell portrayed Aunt May in The Amazing Spider-Man.
Significant Roles
Winnie Slade in The Boogie Man Will Get You (1942)
Penelope "Penny" Stevens in Song of the Prairie (1945)
Sylvia Nicolai in In a Lonely Place (1950)
Sheherazade in Thief of Damascus (1952)
Ann Rutledge in Cavalcade of America (1953)
Alice in The George Gobel Show (1954-1958)
Evelyn Driscoll in Dr. Kildare (1966)
Stella Fields in General Hospital (1980-1988)
Quotes
Please add quotes from this performer about their work in Marvel Movies!
Ad blocker interference detected!
Wikia is a free-to-use site that makes money from advertising. We have a modified experience for viewers using ad blockers

Wikia is not accessible if you've made further modifications. Remove the custom ad blocker rule(s) and the page will load as expected.