Ad blocker interference detected!
Wikia is a free-to-use site that makes money from advertising. We have a modified experience for viewers using ad blockers

Wikia is not accessible if you've made further modifications. Remove the custom ad blocker rule(s) and the page will load as expected.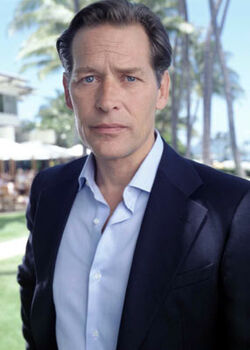 James Remar portrayed Ray Cumberland in Blade: Trinity. He also portrayed a U.S. General in X-Men: First Class.
Significant roles
Ajax in The Warriors (1979)
Gregory in Cruising (1980)
Sam Starr in The Long Riders (1980)
Albert Ganz in 48 Hrs. (1982)
Dutch Schultz in Cotton Club (1984)
Creb in The Clan of the Cave Bear (1986)
Joe Dylanne in Quiet Cool (1986)
Gianelli in The Dream Team (1989)
Gentry in Drugstore Cowboy (1989)
John Sikes in Desperado (1989)
Wolfgang Reiger in Kojak: None So Blind (1990)
Louis in Fatal Charm (1990)
Sgt. Thomas Mackey in Night Visions (1990)
McQueen in Session Man (1991)
Beauty Smith in White Fang (1991)
Sam in Wedlock (1991)
Frank Weir in Brotherhood of the Gun (1991)
Bernard in Strangers (1992)
Mick Clarkson in Indecency (1992)
Andrei in Die Tigerin (1992)
Max Shady in Fatal Instict (1993)
Thomas Ridgely in Blink (1994)
Bruno Serrano in Confessions of a Hitman (1994)
Capt. Tom Murdoch in Renaissance Man (1994)
Jack Duff in Miracle on 34th Street (1994)
Dr. Benjamin Hendricks in Exquisite Tenderness (1995)
Alex in Boys on the Side (1995)
Rattlesnake Jim in Across the Moon (1995)
Donnie Lonigan in Wild Bill (1995)
Simon Jury in One Good Turn (1996)
MAxie Devine in The Quest (1996)
Quill in The Phantom (1996)
Cutty Whitman in Cutty Whitman (1996)
Ray Gibson in Robo Warriors (1996)
Rayden in Mortal Kombat: Annihilation (1997)
Dr. Coleman West in Inferno (1998)
Shawn Murphy in D.R.E.A.M. Team (1999)
Frank Dabbo in Rites of Passage (1999)
John Matthew Whitman/Schimdt in Blowback (2000)
Warren Feur in What Lies Beneath (2000)
Dr. Paul Gregory in Hellraiser: Inferno (2000)
Lt. Col. Strauss in Guilty as Charged (2000)
Tiny Bellows in The Huntress (2000-2001)
Det. Carpenter in Guardian (2001)
Richard Wright in Sex and the City (2001-2004)
Carter Hall/Hawkman (voice) in Justice League (2001-2006)
Lt. Peter Northrup in Fear X (2003)
Alex Tyler in Betrayal (2003)
Agent Markham in 2 Fast 2 Furious (2003)
Chick in Duplex (2003)
Hugo Posh in The Girl Next Door (2004)
Gen. Omar Bradley in Ike: Countdown to D-Day (2004)
Vincent Colville in North Shore (2004-2005)
Harry Morrigan in Dexter (2006-2010)
Larousse in Ratatouille (2007)
Black Mask in The Batman (2007-2008)
Gen. Bratt in Pineapple Express (2008)
Gordon Beldon in The Unborn (2009)
Tom Mortlake in 2B (2009)
Vilgax in Ben 10: Alien Force (2009-2010)
Harvey Dent/Two-Face (voice) in Batman: The Brave and the Bold(2009-2010)
Det. Rogers in Gun(2010)
Sideswipe in Transformers: Dark of the Moon (2011)
Quotes
Please add some quotes from this performer about their work in Marvel movies!
External links