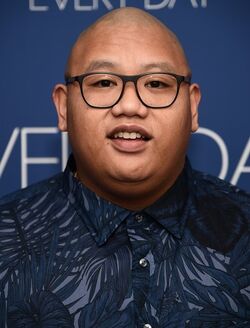 Jacob Batalon portrayed Ned Leeds in Spider-Man: Homecoming.
Significant roles
Cooper in North Woods (2016)
Quotes
"Well, Ned Leeds; I play Peter Parker's best friend in the film. We are both in high school; we are about fifteen. And it's just about Peter dealing with being a superhero and going through puberty. He still has to worry about homework; he still has to worry about his crush liking him, while trying to save someone who's probably in a burning building. He can't tell anyone because he's not the cool kid, so he's just stuck with this really cool life that he can't tell anyone about."
Ad blocker interference detected!
Wikia is a free-to-use site that makes money from advertising. We have a modified experience for viewers using ad blockers

Wikia is not accessible if you've made further modifications. Remove the custom ad blocker rule(s) and the page will load as expected.