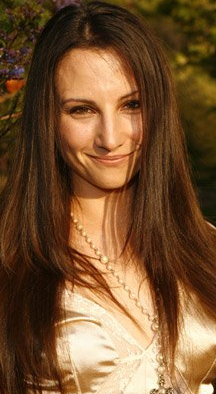 Heather McComb portrayed Jubilation Lee/Jubilee in Generation X.
Significant roles
Zoe in New York Stories (1989)
Lisa in Kickboxer 2: The Road Back (1991)
Diane Knable in Stay Tuned (1992)
Michelle in Beethoven's 2nd (1993)
Christine Birch in God's Lonely Man (1996)
Autumn in Wild Horses (1998)
Becky Trask in Apt Pupil (1998)
The Trophy Wife in Where's Marlowe? (1998)
Nichole in Freak Talks About Sex (1999)
Crystal in The Joyriders (1999)
Janice Perlman in Anywhere but Here (1999)
Holly Shannon in 2 Little, 2 Late (1999)
Diane in If These Walls Could Talk 2 (2000)
Constance in Don's Plum (2001)
Suzie in Nice Guys Finish Last (2001)
Jodie in Devious Beings (2002)
Emily Miller in Artie (2002)
Mary-Margaret in All the Real Girls (2003)
Lucy James in Steel City (2006)
Lynn in Chasing the Green (2008)
Rebekah in The Somnambulist (2009)
Angela Collier in The Event (2010-2011)
Quotes
Please add some quotes from this performer about their work in Marvel movies!
Ad blocker interference detected!
Wikia is a free-to-use site that makes money from advertising. We have a modified experience for viewers using ad blockers

Wikia is not accessible if you've made further modifications. Remove the custom ad blocker rule(s) and the page will load as expected.