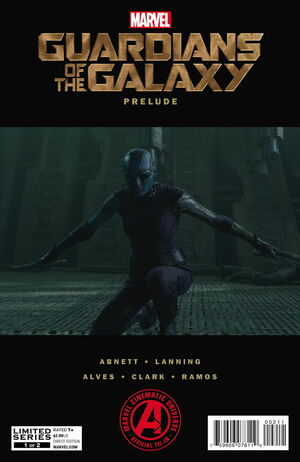 Guardians of the Galaxy Prelude is a two-part digital comic set before and leading up to Guardians of the Galaxy.
Plot
Get ready for Marvel's Guardians of the Galaxy with an all-new Comic Book Prelude—written by cosmic legends Dan Abnett and Andy Lanning! • Who is Nebula? What tragic events forged her unbreakable allegiance to her dark lord? Find out here! • Plus: Gamora! Korath! And more from the Marvel Cinematic Universe!
Characters
Ad blocker interference detected!
Wikia is a free-to-use site that makes money from advertising. We have a modified experience for viewers using ad blockers

Wikia is not accessible if you've made further modifications. Remove the custom ad blocker rule(s) and the page will load as expected.