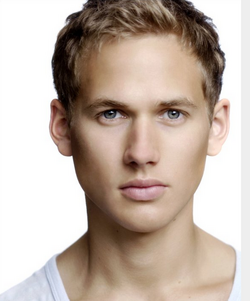 Gregg Lowe portrayed Eric Gitter/Ink in X-Men: Days of Future Past.
Significant roles
Casper Reed in Doctors (2009)
Bradley Wilson in Beauty and the Beast (2012)
Quincy in Bomb Girls (2013)
Ricky Johnson in Warehouse 13 (2013)
Gregory Skinner in Murdoch Mysteries (2013)
Quotes
Please add some quotes from this perfomer about his work with Marvel movies!
Ad blocker interference detected!
Wikia is a free-to-use site that makes money from advertising. We have a modified experience for viewers using ad blockers

Wikia is not accessible if you've made further modifications. Remove the custom ad blocker rule(s) and the page will load as expected.