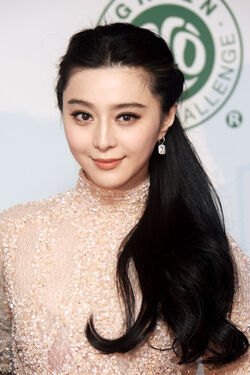 Fan Bingbing portrayed Jiaqi Wu in Iron Man 3 and Clarice Ferguson/Blink in X-Men: Days of Future Past.
Significant roles
Jin Suo in Huan zhu ge ge (1998)
Julie in Dou fo sin (2007)
Lily in San suk si gin (2009)
Yang Gui Fei in Yang Gui Fei (2012)
Quotes
Please add some quotes from this perfomer about her work with Marvel movies!
Ad blocker interference detected!
Wikia is a free-to-use site that makes money from advertising. We have a modified experience for viewers using ad blockers

Wikia is not accessible if you've made further modifications. Remove the custom ad blocker rule(s) and the page will load as expected.