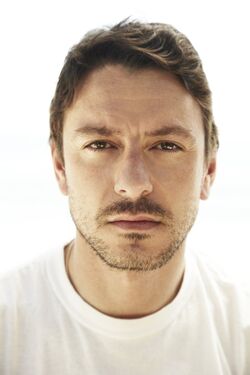 Enzo Cilenti portrayed Lou in Kick-Ass 2 and a watchtower guard in Guardians of the Galaxy.
Significant roles
Darren in Wonderland (1999)
Lenny in Late Night Shopping (2001)
Will in Sweet Revenge (2001)
Arthur in Fallen Dreams (2001)
Peter Saville in 24 Hour Party People (2002)
St Francis in Millions (2004)
Waldegrave in Color Me Kubrick (2005)
Mr. Jones in Next (2007)
Leopardi in Nine (2009)
Scott Stracinsky in The Fourth Kind (2009)
Digby in The Rum Diary (2011)
Quotes
Please add some quotes from this performer about their work in Marvel Movies!
Ad blocker interference detected!
Wikia is a free-to-use site that makes money from advertising. We have a modified experience for viewers using ad blockers

Wikia is not accessible if you've made further modifications. Remove the custom ad blocker rule(s) and the page will load as expected.