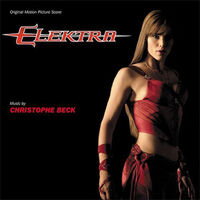 Music composed by Christophe Beck.
Track list
1. Main Title
2. DeMarco's End
3. Ferry Crossing
4. Insomnia
5. Ninjas
6. The Hand
7. Gnarly Gongs
8. Stick
9. Just Sit Quietly
10. The Kiss
11. Escape from McCabe's
12. Tattoo
13. The Forest
14. Wolf Run
15. Typhoid
16. Just a Girl
17. Homecoming
18. Candle Trick
19. Kirigi
20. Hedge Maze Brawl
21. Elektra's Second Life
Ad blocker interference detected!
Wikia is a free-to-use site that makes money from advertising. We have a modified experience for viewers using ad blockers

Wikia is not accessible if you've made further modifications. Remove the custom ad blocker rule(s) and the page will load as expected.