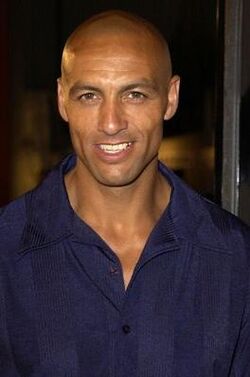 Daz Crawford portrayed Lighthammer in Blade II and Kebo in Agents of S.H.I.E.L.D. episodes "S.O.S. Part Two" and "Purpose in the Machine".
Significant roles
The Caller in The Call (2004)
Steve in Caffeine (2006)
The Cleaner/Van Gough in Gemini Division (2008)
Sgt. Verro in Trenches (2010)
Clive Maddocks in The Vanquisher (2010)
Quotes
Please add some quotes from this performer about their work with Marvel movies!
Ad blocker interference detected!
Wikia is a free-to-use site that makes money from advertising. We have a modified experience for viewers using ad blockers

Wikia is not accessible if you've made further modifications. Remove the custom ad blocker rule(s) and the page will load as expected.